This is my Chinese Horoscope for the Year of Monkey, I choose to believe it because it says it would be a good year.
Coincidentally, almost all the rounds I got good cards, other than getting 21 points for my Pok Kiao, I also got 5 dragons and Ban Luck and I won S$4, a good beginning.
Huat Ah!!!
I am a strong believer of Feng Shui and Horoscope as most of my horoscope are basically quite accurate and the description of the personality traits of the 12 Zodiac Signs are often so accurate that I can find them in my friends, colleagues and family.
Here I am just sharing the Rat horoscope for 2016, for those born in the Year of Rat (for eg. Hayley), you may want to refer to it for information.
Yearly Horoscope Forecast for 2016: Good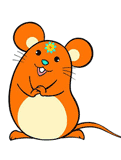 Lucky Colors: Black, White and Grey
Lucky Direction: Southwest
Lukcy Numbers: 1 and 6
Charm: Garnet, Rock Crystal, Rose Quartz, Black Agate, Lapis Lazuli, Amethyst bracelet or necklace with a pendant of Rat or Monkey
Overview:
2016 (
year of the Monkey
) turns to be a good year for the people under the
Rat zodiac sign
. According to the
Chinese zodiac compatibility astrology
, the Rat and Monkey are the most compatible animals. So, in the monkey year, you Rat people could go smoothly and be lucky in most aspects. You'll do fairly well in work and are expected to be promoted. There will be many social activities and parties waiting you to participate which will make you have a merry mood at the same time some sumptuous feast. What you should remember in 2016 is not to advance hastily and try to make good relations with others.
Wealth:
Although lacking the help of magnates and good luck, finance fortune is still predicted to have an upturn in 2016 for the Rat. The businessmen could expect your business developing along the right lines and get a good harvest. All things need you to do by yourself. You will find that all the income you earn this year should give credit to your hard work. What you should pay attention to is the financial status of your customers in order to avoid someone running away with all the money or making credit transaction with you. Besides, especially careful to details of the document or contracts in case you are framed by competitors. These will all make you fall deep in financial troubles. If you work for others, you could expect a promotion thus a nice income in 2016.
Career:
Fortune in terms of career favors the Rat during the year of 2016. You ability will be appreciated by the leaders. Together with your excellent performance in work, you are expected to be promoted to a higher post. If you want to change your job, the Chinese lunar months of March and July are auspicious to get success. However, you are not suggested to change except you have found a proper one. As long as you are always humble, keep a very low key, and communicate more with your working partners, you could make great success in career in 2016.
Love Relationships:
For those married, you may have little time with your partners and family members because of your busy work. This would make your relationship turn to be worse. So, you are suggested to learn how to balance your work and life. Find a proper time to take a journey with your partner or take up a common interest will be helpful to your relationship. For the singles, you would have many chances to the parties or social activities where you may meet the person you adore. However, it's not a good year for you to carry out a new love. You are suggested to learn each other as friend first.
Health:
In 2016, you Rat people should take care of both your mental and physical health. Because of your heavy and busy work, you will have a lot of pressure and feel depressed. Also you will have to engage in many social activities. These will make you lack of sleep and get fatter. Therefore, you should learn to control yourself, have a regular routine and form a good habit. Besides, you should avoid diving, skiing, parachuting, air sail planning and other high risk activities in 2016.